SOUTH OF THE BORDER, LA NUOVA CANZONE DI ED SHEERAN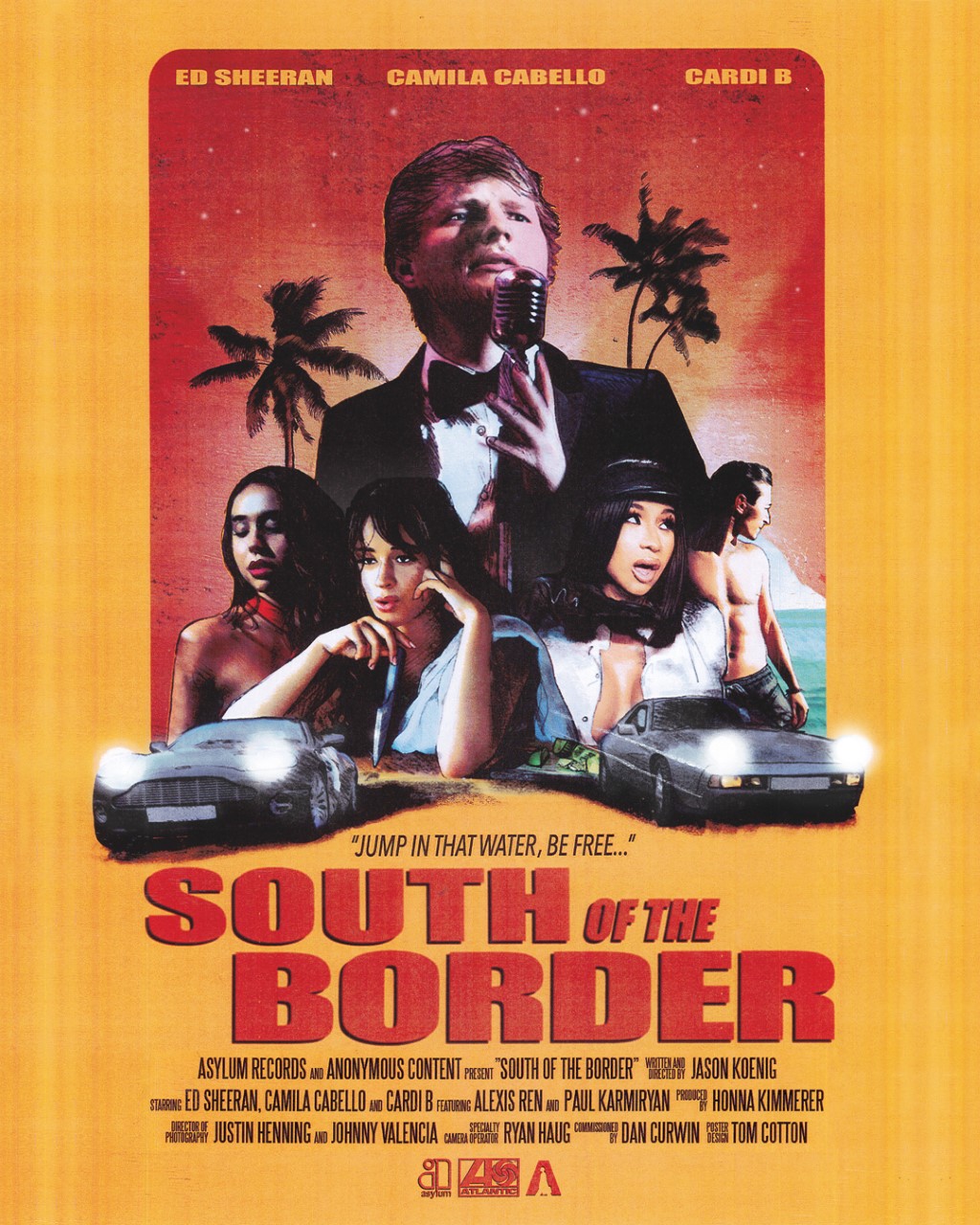 TORNA ED SHEERAN CON UNA NUOVA CANZONE: SOUTH OF THE BORDER!
IL NUOVO SINGOLO È IN COLLABORAZIONE CON CAMILA CABELLO & CARDI B!
Torna Ed Sheeran con il suono nuovo singolo: South of the border!
Il video è stato realizzato da Jason Koenig regista anche di James Bond e Chalie's Angels. Il nuovo singolo di Ed Sheeran è tratto dall'ultimo album "NO.6 COLLABORATIONS PROJECT".
IL VIDEO DI SOUTH OF THE BORDER
Il video vede protagonisti Ed Sheeran, Camilla Cabello, Cardi B e i due attori Paul Karmiryan e Alexis Ren  nel ruolo di due spie in missione per mettere le mani sui preziosi rubati a Sheeran. Riprendendo il classico film di spionaggio pieno di colpi di scena, l'azione si sposta sempre più a sud, dove l'inseguimento raggiuge il suo apice.
"South of the border" arriva dopo i successi di "I Don't care" con Justin Bieber, certificato Doppio disco di Paltino e "Beautiful People" con Khalid (Platino).
RESTA AGGIORNATO CON TUTTE LE NOSTRE NEWS MUSICALI!